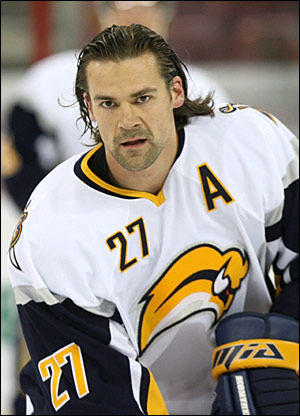 Teppo Numminen is likely out for the rest of the season due to complications from his surgery earlier this season. After
returning to practice
and being only a week or two away from being ready to play in a game it now looks as if he will be out for the rest of this season.
His heart is fine, but
he will need another few months before he is cleared for contact to allow for his sternum to heal
. While that does leave the possibility of him returning midway through the playoffs it is unlikely that the Sabres will want to use him then unless the team has a number of injuries.
Teppo however still plans on returning next season, and we would very happily welcome him back. The Sabres try yet again to get a win in 2008 as they play against the Senators tonight.